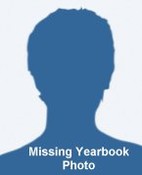 Tom E. Smyer
Born: March 3, 1960
Died: July 2008
Lived in Yakima, Washington
YAKIMA - Thomas E. Smyer, 48, of Yakima, died at his home on Tuesday, July 8, 2008.
He was born on March 3, 1960 in San Jose, CA to Ralph and Norma (Coffin) Smyer. From the age of 18-24, Tom worked as an auto mechanic. He then became a Service Manager for Valley Ford and Carey Motors. He also was an Automotive Mechanic for Perry Technical Institute. Tom was also a former member of the H.O.G. (Harley Davidson Owners Group).
Tom was a loving father, grandfather, son and friend. He passed away due to diabetes complications and had been disabled with a broken leg, infections and surgeries for the last three years.