Andrea Michelle Fowles, our dear wife, mother, grandmother, and friend, was unexpectedly called home on January 6, 2013, in Portland, Oregon. She was born in Portland on November 6, 1959, and later spent much of her childhood in California where she and her future husband, David, became good friends. While attending Brigham Young University, they fell in love and became the best of friends. Michelle and Dave were married in the Manti Utah Temple on December 30, 1980.

Michelle's love and service to family was her focus and joy in life. She loves her husband and would choose spending time with him over anything else. Her motherly love for her children included teaching them how to cook and bake and supporting them at every school and sporting event imaginable. Most importantly, she is their confidant and friend, instilling them with integrity and kindling a faith in Jesus Christ that burns brightly today.

She used her many talents of crocheting, cooking, and basket making to bless the lives of those she loved and cared for. She loves nature, always being the first one to spot a deer in the woods, and found joy in watching and feeding birds. Whenever we hear the song of a bird, we will think of Mother.

Michelle is survived by her husband of 32 years, Dave; five of her children and their spouses: Jasher (Jenny), Ashley (Nate), Geoffry (Hidemi), Kirsten (John), and Hannah; her four sisters: Sandy, Wendy, Lesle, and Kim; and her sweet granddaughter, Keira. She is preceded in death by her parents, Vyrl and Madge Goff, her older brother, Randy, and her youngest son, Andrew.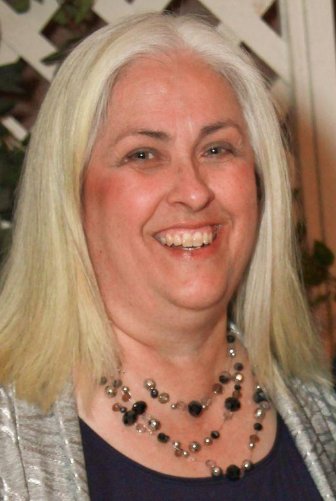 She was buried in the New Tacoma Cemetery in Washington State on Friday, January 11, surrounded by her family.

A memorial service will be held on Saturday, January 19, at 10:00 AM at the Church of Jesus Christ of Latter-day Saints in Leavenworth, Kansas, located at 10th and Limit Street. In lieu of flowers, donations may be made to the Children's Advocacy Center at the Alliance Against Family Violence in Leavenworth (913-682-1752 / P.O. Box 465, Leavenworth, KS 66048).





Family links:
Parents:
Vyrl Dodge Goff (1924 - 2012)
Gloria Madge Goff (1926 - 2010)
Burial:
New Tacoma Cemetery
University Place
Pierce County
Washington, USA
http://www.leavenworthtimes.com/article/20130111/obituaries/130119706