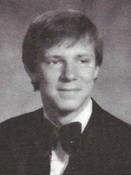 Sgt. Karl Michael Gabbitas 1960 ~ 2004

Karl Michael Gabbitas, born September 20, 1960 in Aschaffenburg, Germany, died of a massive heart attack on Monday, October 4, 2004. He was a Police Officer with the Salt Lake Police Department for over 14 years. He is the son of Thomas and Dorothea (Doris) Gabbitas and sister to Lisette (Lisa) LeDuc. He was married to Wanda Messer Gabbitas on November 7, 1991, in Las Vegas. Karl grew up most of his life in Provo where he graduated from Provo High School. He earned a football scholarship to Snow College, Ephraim, Utah, and later moved to Vernal, Utah to work in the Oil fields.
Upon deciding to pursue a career in law enforcement, he moved to Ogden, Utah,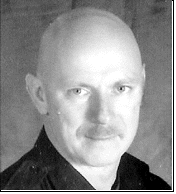 where he attended and graduated from Weber State Police Academy. He and his wife presently live in Layton, UT. Karl was hired by the Salt Lake City Police Department on Sept. 7, 1990. Karl worked many specialized assignments with the police department including, Patrol, SWAT, SID-Vice, Detectives, Gang Enforcement, City Narcotics/FBI Anti-Gang & Drug Investigations. He was promoted to the office of Sergeant on Oct. 7, 2001, and worked as the Sergeant over the Pioneer Division Bike Patrol. Karl was a member of many special operations teams and received medals of honor for his brave actions.
Karl is survived by his wife, Wanda; his son, Matthew Blake Gabbitas; his step-daughters, Veronica Dawn Meeks, Jamie Malinda Brause, and Sharry Marie Brause and his parents Tom and Doris Gabbitas. He had four grandchildren - with two more on the way.
Funeral services Friday, Oct. 8th, Pioneer Stake Center, 1400 W. 700 So., Salt Lake City. Friends and family may call at Larkin Mortuary, 260 E. South Temple, Salt Lake City, Thursday 6-8 p.m. and at the Stake Center on Friday from 9:30-10:30 a.m. prior to the service which will begin at 11:00 a.m. at the stake center. Interment Evergreen Springville Cemetery, Springville, UT. In lieu of flowers the family requests contributions to the Salt Lake Police Mutual Aid Assoc.
Published in the Salt Lake Tribune on 10/6/2004.