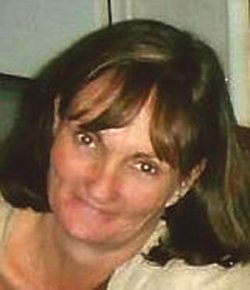 Jacqueline Blake Clapier
Jacqueline Blake Clapier, 50, beloved wife and mother, swiftly crossed into her heavenly Father's embrace on Wednesday, May 11, 2011 in Rupert, Idaho, of unexpected and natural causes.
Jacqueline was born in Provo, Utah, on Aug. 25, 1960, to James Verdon and Maurine Jacobs Blake. She is survived by her loving husband , Anthony A. Clapier, of Rupert; her children, Arkie, Sabra, Rip, Josh, Seth, Diana, and Adam; their spouses, Ivania, Ryan, and Mirinda; her seven grandchildren, Brendan, Benjamin, Damion, Liriel, Audrey, Lillian, and Kyla; and her siblings, Gloria Dawn Blake, James Verdon Blake, and Lloyd Grant Blake.
Jacqueline combined her passion for husband and family with love of home and gardening. A faithful member of the Church of Jesus Christ of Latter-day Saints, she tirelessly served children, scouts, and young people of all ages. She selflessly donated many hours of service to locals schools and community.