Kenneth Webster Koller
1959 ~ 2014
Beloved father, grandfather, son, brother, uncle, and friend, Kenneth Webster Koller, 55, of Pleasant Grove, Utah, died peacefully with his family at his side on November 25, 2014 after a courageous battle with pancreatic cancer. Ken was born on September 11, 1959 to Lyle James and Beverly Olsen Koller.
Ken grew up in Edgemont, attending schools in both Orem and Provo, and was a member of the first graduating class from Timpview High School.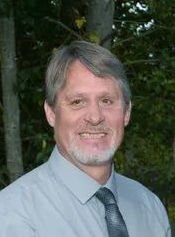 Ken married Terri Bonnett on July 31, 1981 and together they were the proud parents of daughter Kesli. Although they later divorced, they jointly raised Kesli, and enjoyed an amicable relationship until the very end.
Ken adored Kesli and she brought him incomparable joy. He was so grateful for the privilege he enjoyed later in life when Kesli, Chase, and his grandchildren lived with him. Whenever he wasn't working, he could be found babysitting and spending time bonding with his grandkids who love him dearly. Ken made it a priority to take their small family on numerous vacations and they treasured their time traveling together... memories that will never be forgotten!
Ken worked for a number of years as the Cath Lab Supervisor at Cottonwood Hospital and later switched professions working with many incredible people at Sam's Club in Provo. He was revered by his co-workers everywhere he worked.
To know Ken was to love him! He made a lasting impression on others, because he sincerely cared about them. He provided a great Christ-like example as one who was non-judgmental, compassionate, kind-hearted, and completely selfless. His cup overflowed with generosity, sincerity and love. Ken ended every conversation with family members letting them know he loved them.
Ken loved sports and in particular was a huge BYU fan, proudly wearing his BYU gear almost everywhere he went, and rarely missing any of their football or basketball games.
Although Ken will sorely be missed, we're happy for him, knowing he's moved on to a much better place!
The family wishes to thank the dedicated team at Intermountain Home Care Hospice.
Ken is survived by his daughter Kesli (Chase) Amador, and 3 grandsons Hunter, Ryder, and Kai. He is also survived by his mother Beverly Olsen Koller, Provo, Utah, and siblings: Kathie, Paula (Brad) Berrett, LJ (Sandi), Annette (Ron) Heaps. He was preceded in death by his Father, Lyle James Koller.
Funeral services will be held Tuesday, December 2, 2014 at 1:00 p.m. at the Edgemont North Stake Center 345 E. 4525 N. Provo, UT. Family and friends may also visit Monday evening, December 1, 2014 from 6:00-8:00 at the Sundberg Olpin Mortuary, 495 South State Street, Orem, and on Tuesday morning from 11:45 a.m. - 12:45 p.m. prior to services.
Interment will be in the East Lawn Memorial Hills Cemetery.
Condolences may be sent to the family at: www.SundbergOlpinMortuary.com