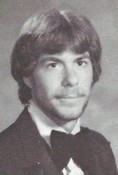 AARON, ALAN DEAN, M.D.
Suddenly on May 14, 2004, ALAN DEAN AARON, M.D., of Washington, DC. Beloved husband of Lynn Mehmert Aaron; devoted father of Allister and Harrison Aaron; loving son of Joseph and Marjorie Aaron; dear brother of Steven Aaron. Relatives and friends may call at JOSEPH GAWLER'S SONS, INC., 5130 Wisconsin Ave. at Harrison St., NW, on Tuesday from 2 to 4 and 7 to 9 p.m. A Mass of Christian Burial will be celebrated at the Shrine of the Most Blessed Sacrament, 6001 Western Ave., NW, Washington, DC 20015, on Wednesday, May 19, 2004 at 11 a.m. Interment private. In lieu of flowers, memorial contributions may be made in his name to St. Alban's School, Mt. St. Alban's, Washington, D.C. 20016. Please visit www.m
Alan passed away a couple of years ago. He died of a massive heart attack in his back yard after he and his wife were coming home from a dinner party. He was living in the Washington D.C. area and was an orthopedic surgeon in Washington and New York City. He left behind a wife and children.